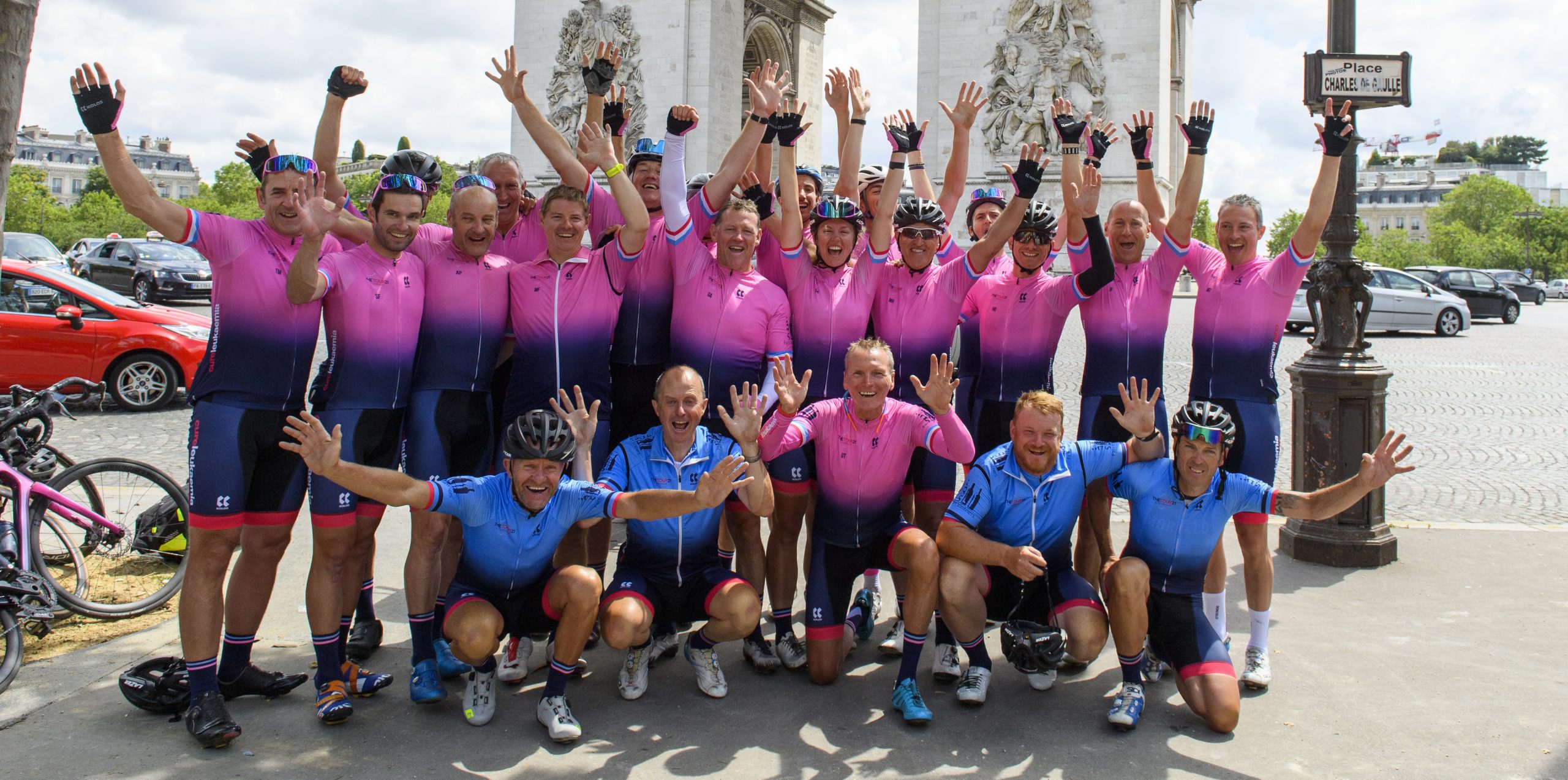 The Tour 21 has once again partnered with NBC Sports to showcase the event this summer across a five-part documentary series hosted on YouTube.
The partnership, marking the second year that event organiser, the charity Cure Leukaemia, and NBC Sports have joined forces to cover the event, further increases the international reach of the event which looks to raise millions of pounds each year to fund pioneering leukaemia trials.
"It's great to once again have the support of the NBC Sports team as we head towards the final phase of training and fundraising before the event gets underway next month," commented James McLaughlin, Chief Executive of Cure Leukaemia. "Capturing the highs, lows and emotions of the ride in this format is a brilliant way of telling the world just what the riders put themselves through in order to reach the finish line in Paris for a great cause.
"Each year the event continues to grow and reach more riders around the world which in turn plays an important role in helping us continue to increase the amount of money the team raises collectively. This money is invested in the national Trials Acceleration Programme (TAP) which has been solely funded by Cure Leukaemia since January 2020."
The event sets off on 24th June from Copenhagen before arriving 23 days and 3,328km later in Paris. The event aims to raise well over £1m in funding with over £430,000 already raised by the team.
Five episodes will be published during the Tour 21 event on the NBC Sports YouTube channel during the event. The 2021 series, Riding For Survival, can be watched back here.
The team taking on this year's Tour 21 event cover a range of experiences on the bike from experienced to novice and include an international rider from Arizona and a retired NHS nurse in her 60's. They will be led, mentored and inspired on the ride by Cure Leukaemia Patron Geoff Thomas MBE, 56, who returns to complete his sixth Tour de France, his first tour coming just 18 months after he was given the all clear following his diagnosis with leukaemia in 2003.
For more information about the 2022 event, including the profiles of the team riding, or if you are considering ticking this off your bucket list, expressing your interest in the 2023 event, visit https://theroute.co.uk/.
You can donate to the Tour 21's fundraising efforts here