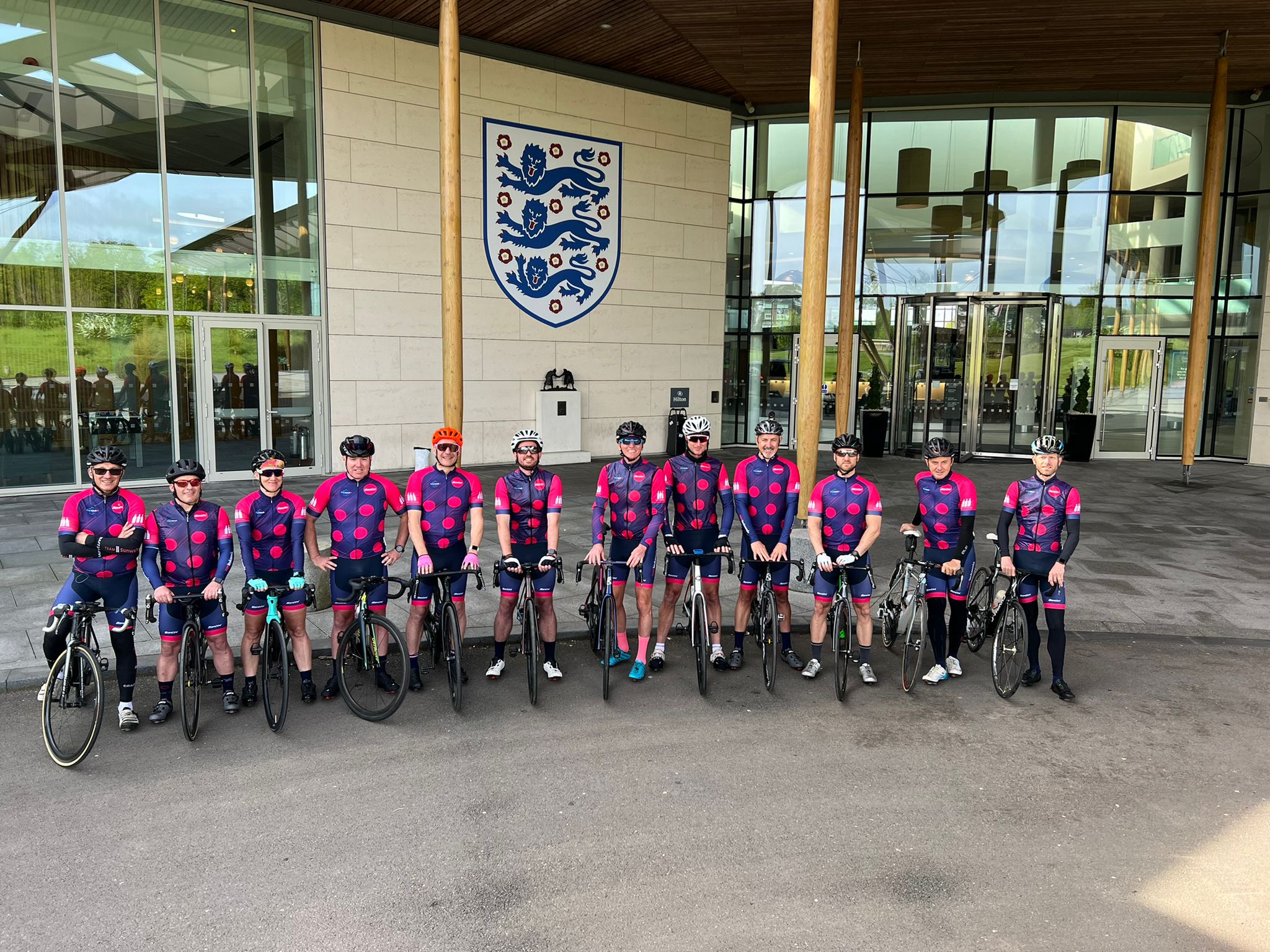 Geoff Thomas MBE and the riders of The Tour 21 event officially get the 2022 event underway today, riding all 21 stages of the Tour de France just one week ahead of the professionals and aiming to raise over £1-million for Cure Leukaemia. In recognition of his recent diagnosis, the riders have openly offered their support to former Tour de France victor Greg LeMond who announced this month that he's battling Chronic Myelogenous Leukaemia (CML).
LeMond was diagnosed with the same form of cancer that Thomas himself overcame back in 2003 following his successful career as a professional footballer. This sparked his long standing patronage to Cure Leukaemia which has seen him raise millions of pounds for the charity since – selfless work that saw him rewarded with an MBE this year.
The Tour 21 brings together a group of amateur cyclists annually to take on the biggest endurance challenge of their lives, the Tour de France, a race that LeMond himself won three times between 1986 and 1990. As of day one of the 2022 ride, The Tour 21 has this year already raised over £635,000 – a huge accomplishment, but still with some way to go to their target.
On Stage 12 of this year's Tour, the team will be tackling the infamous Alpe d'Huez climb – featured on the very stage during which LeMond rode to victory back in 1986 on his way to a first Tour de France General Classification win. Since 2020, Cure Leukaemia has been the Official UK Charity Partner of the race.
Fundraising from the challenge is directly invested in the Trials Acceleration Programme (TAP) which helps those fighting the cancer and which has driven huge medical advances since Geoff's original diagnosis.
Geoff returns to ride the Tour de France once again this month alongside 17 other riders. After hearing of LeMond's diagnosis he said: "I was shocked to hear of Greg's diagnosis, but what is promising is seeing him being so positive! This demonstrates the incredible progress being made in clinical trials across the world. When I was first diagnosed back in 2003 with the same form of leukaemia, I was only given a slim chance of survival. Fast forward 19 years and a diagnosis such as ours is treatable.
"We are over half way to our target of £1million but we still have much more to do to keep giving more people positive news when they are first diagnosed."
Cure Leukaemia Co-Founder Charlie Craddock CBE, Professor of Haemato-oncology at the University of Birmingham and the Academic Director of the Centre for Clinical Haematology, also commented: "Our thoughts are with Greg as he comes to terms with the shock of his recent diagnosis with leukaemia. The future is daunting for any patient diagnosed with blood cancer but thanks to scientific innovation and clinical trials highly effective drugs have been developed for chronic myeloid leukaemia which offer real hope of long term survival and an excellent quality of life in this particular form of blood cancer. We send all our best wishes to Greg as he starts his treatment journey."  
General Director of the Tour de France, Christian Prudhomme also commented on the support being offered by Geoff and the wider Tour 21 team, "The news of Greg's diagnosis shocked us all and our thoughts are with him and his family. It serves as yet another huge motivation for the riders taking on The Tour 21 this summer, knowing that they're riding for people like Greg to keep pushing for advances in treatment and improving the outlook for those diagnosed every day."
The Tour 21's first male American rider Graham Donaldson, one of the riders taking on The Tour 21 this summer, also holds memories of LeMond close at heart too having followed and been inspired by him at the time of getting into the sport. He added: "Greg LeMond is the original legend of American cycling. When I started following the sport, his name was always the first you heard, whether it was because of his accomplishments on the bike – three Tour de France wins in five years and the first American to win the race outright – or through his work growing the sport in the US with his eponymous bicycle company.
"The team and I are will be cycling the Tour for people like Greg and we hope to continue on our trajectory to raise over £1-million for Cure Leukaemia and ensure that we continue to make advances through clinical trials, just like the ones that have taken Chronic Myelogenous Leukaemia from life-threatening, like it was for Geoff 20 years ago, to beatable, like it is for Greg."
If you would like to assist The Tour 21's fundraising efforts for this year, visit the event's Just Giving page
here
.